Photos (3/8/2005)
Well, I don't have much to say. Things are really good. Mommy and Daddy are fine. I was in my swing last night and really had lots of fun!
Here are some pictures. Call it a "Photo Dump." Most of these were in February. Grandpa David says he will get a couple of the "professional" pictures up after he scans them.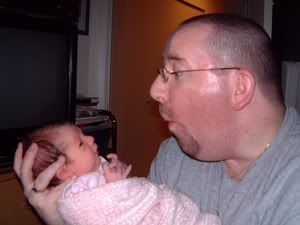 Daddy, being silly again. I like that.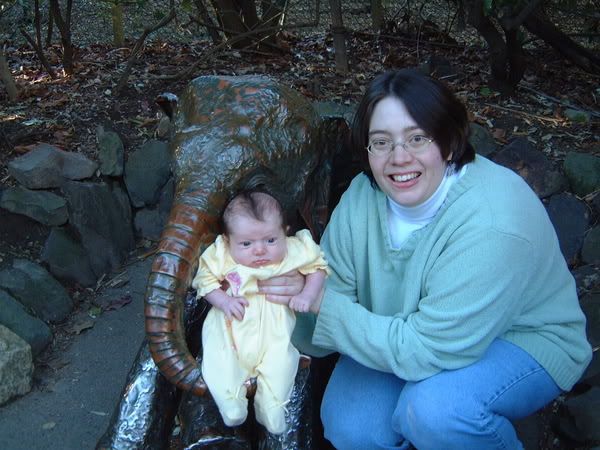 Mommy and me with a statue of the baby elephant at the Zoo. I'm not sure about the elephant. I'm glad this one wasn't real. I'm glad Mommy was with me.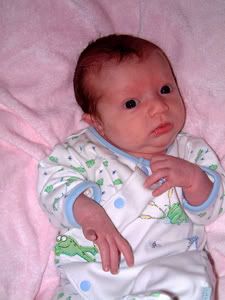 Me, just being cute.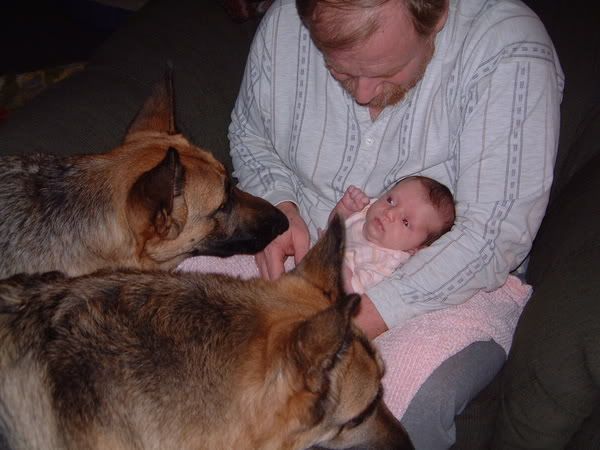 Brewster and Buffy making sure Grandpa David is taking care of me.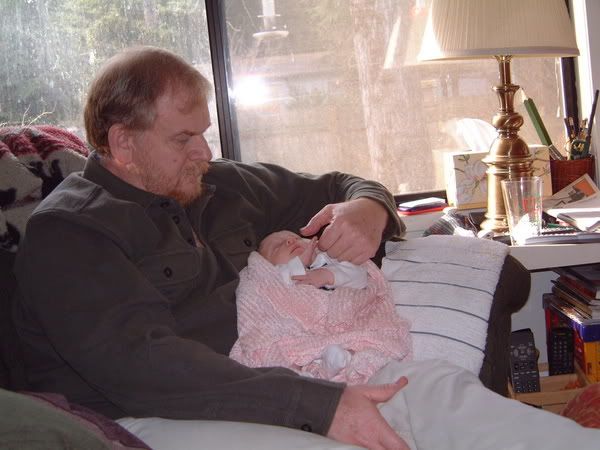 Grandpa David and me. Just a great day outside and quiet rest inside.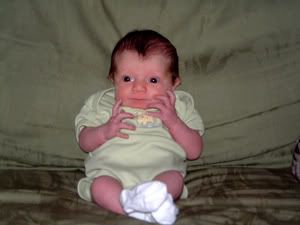 Me again, just being cute.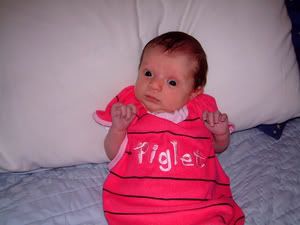 Me, still being cute.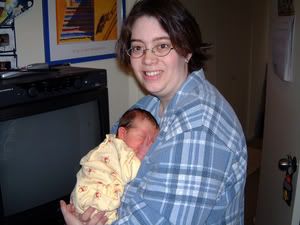 Mommy, trying to make me comfortable. I just want to sleep.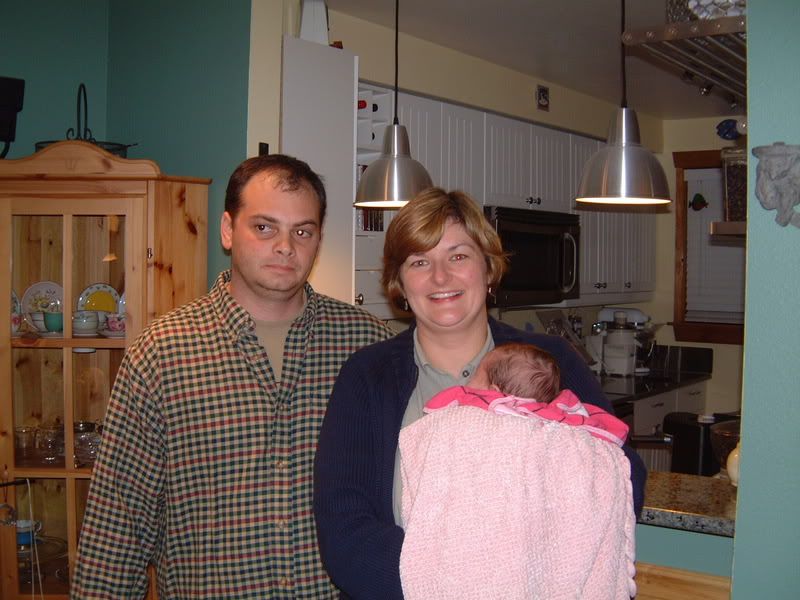 Uncle David and Auntie Tannis.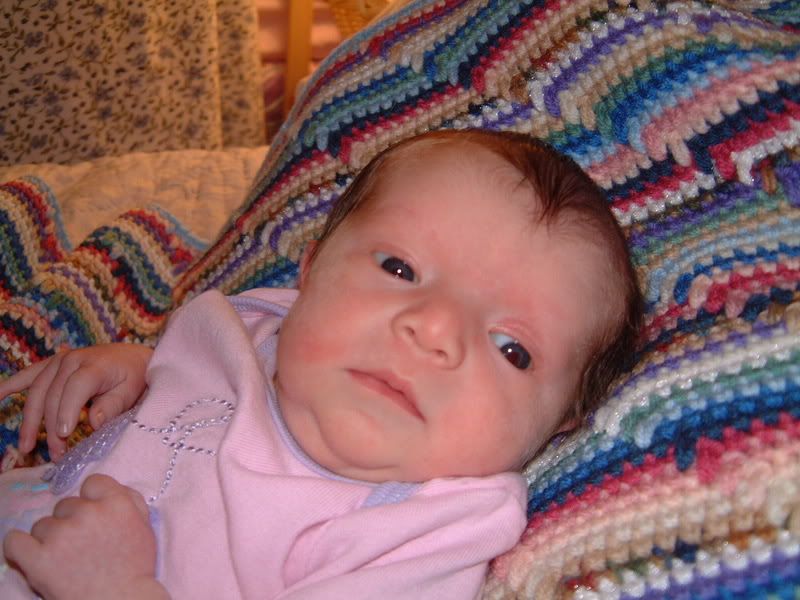 Hey! You looking at ME?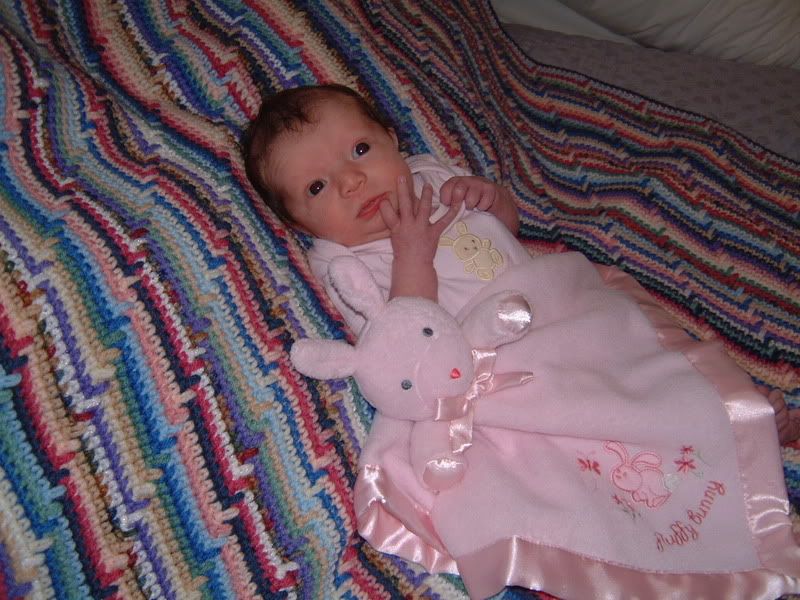 Me and my Bunny Blanket. Nana Cauleen made the afghan. It's pretty.
Bye for now. Love --Emily