New Pictures (2/15/2005)
Mommy and me spent a few days with Nana and Grandpa David. It was fun. Here are a couple of pictures from then.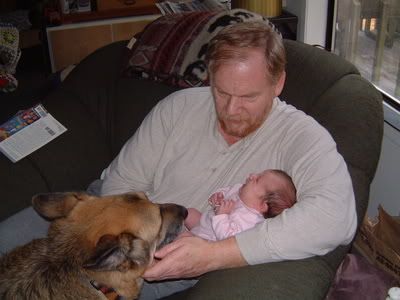 Brewster making sure Grandpa David is taking care of me.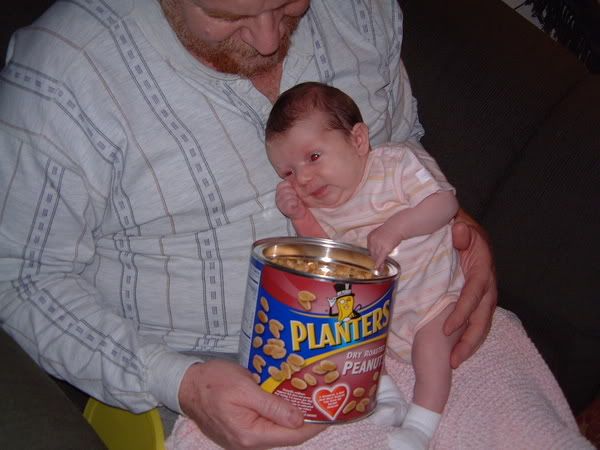 Living up to my Nick-name "Peanut".
So, this past weekend we went to Uncle David and Auntie Tannis for Valentines Day. Here are some of those pictures.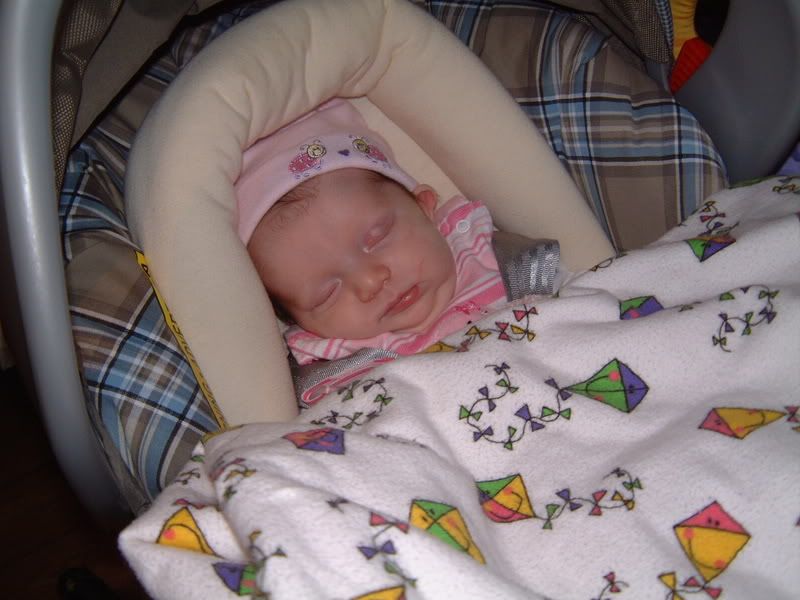 Sleeping at the restaurant while the "adults" eat.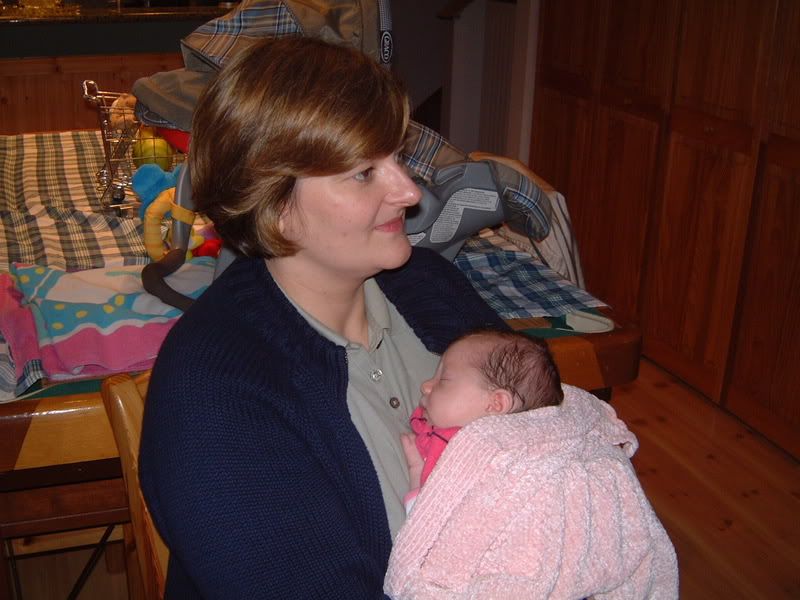 Happy with Auntie Tannis.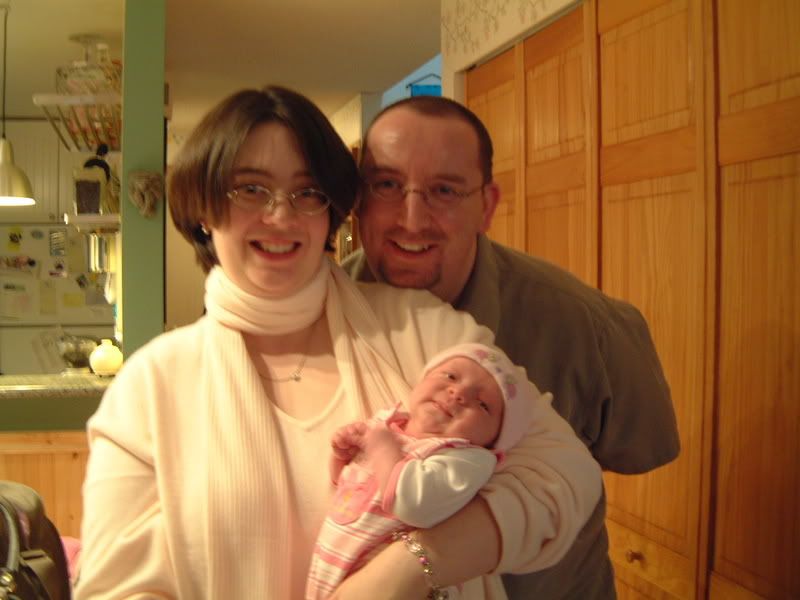 Valentine's Day at Auntie Tannis and Uncle David's. Mommy and Daddy showing me off. I'm just Soooo cute!!

It's so much fun being me. I get all kinds of attention and I'm really happy.
By for now -- Love Emily.